William Tien, President of Zentric Inc., is pleased to report that Zentric has acquired the solar panel inventory from its supplier in China that is required for its first two 800-kW projects in North Carolina. The shipment will arrive in the United States by the end of May so construction can begin shortly thereafter. Construction should be completed by the end of August and the solar power plants operational by the end of 2012.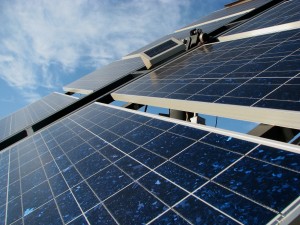 Zentric, Inc. entered into an Agreement to purchase Innovative Solar I LLC and Innovative Solar II, LLC, each the owner/developer of separate 800-kW solar power plants in Leicester, N.C., valued at $4 million each to build. Each 800-kW solar farm will be situated on 5 acres of leased land and will contain approximately 3,500 solar PV panels.
The purchase of each LLC includes associated land lease, Purchase Power Agreement and Interconnection Agreement to the power grid which are in the name of Innovative Solar 1 LLC and Innovative Solar II LLC respectively. In addition, the Vendor will serve as EPC Contractor and be responsible to erect and build to completion each project.
Mr. Tien remarked, "Zentric is very pleased to have secured the inventory we need to begin construction on these projects that will be 100 percent owned by Zentric and have already been awarded a Power Purchase Agreement or PPA. The PPA is a long-term guaranteed contract with the local Power Authority to purchase all of the power we can generate at a minimum pre-determined price. A PPA guarantees a steady stream of payments and in this case for not less than 15 years."
Mr. Jeff Mak, CEO of Zentric Inc. continues, "We anticipate that all the construction and approvals will be completed prior to the end of 2012 at which time we will begin selling our solar energy directly into the power grid. This will mark the beginning of a steady revenue stream for a minimum of 15 years for these two projects and once operational will allow us to take full advantage of the attractive tax credits provided by both Federal and State government that will greatly offset the acquisition and development cost of each solar power plant."