Yingli Green Energy Holding Company Limited, a leading solar energy company and one of the world's largest vertically integrated PV manufacturers, teamed up with its partner the U.S. Soccer Federation to announce the formation of Yingli Green Energy's nationwide PASS program in the United States: Powering Advancement with Solar and Soccer. The initiative combines the financial and educational benefits of a solar power system donation with the active lifestyle benefits of soccer.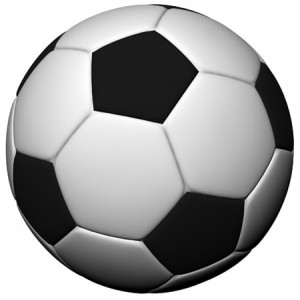 To kick-off the PASS program, Yingli Green Energy and U.S. Soccer inaugurated a 5-kW solar energy system at the KIPP DC WILL Academy public charter school in the capital's Shaw neighborhood. Members of the U.S. Men's National Team, Maurice Edu and Oguchi Onyewu, led a soccer skills clinic for students, and helped to empower the school's growing soccer program.

Yingli Green Energy also brought the 2014 FIFA World CupTM Winner's Trophy to the school as part of its global sponsorship with FIFA. Yingli Green Energy is the first renewable energy company to sponsor the FIFA World Cup.

"We believe there are two never-ending resources in every community around the world — the power of the sun, and the power of play. We're proud to help bring the two together at the KIPP DC campus and to launch the PASS program. We're hopeful this initiative will provide a platform to help effect positive change in the lives of underserved communities across the U.S.," said Helena Kimball, Head of Marketing for Yingli Green Energy Americas.

"We believe in leaving a lasting legacy for future generations, and we thank our partners — U.S. Soccer, KIPP DC and Standard Solar — for taking this first step with us," Kimball added.

The solar energy system donated by Yingli Green Energy will become part of the KIPP school's curriculum, which will be installed by Rockville, Md.-based Standard Solar, Inc. A special computer "dashboard" screen will let students monitor the energy their Yingli Solar system will create, as well as overall electricity use at the school.

"KIPP kids will be part of the system from day one," said Tony Clifford, Chief Executive Officer of Standard Solar, which will install the solar system at no cost to the school. "Solar energy systems like this give schools a unique hands-on opportunity to teach students about renewable energy."

The KIPP DC WILL Academy serves more than 300 students in grades five through eight. Helping kids to understand the importance of healthy and sustainable lifestyle choices, both on and off campus, is an important and growing part of KIPP DC's year-round program.

"We're thrilled to have solar be part of our curriculum and our everyday school life from the classrooms and our gym to the soccer field," said Kate Finley, Principal, KIPP DC: WILL Academy. "After all, giving our kids the power to learn is key to our approach and even our name — Knowledge Is Power Program."

Yingli Green Energy is helping to make the 2014 FIFA World Cup games in Brazil the most sustainable and environmentally friendly of all time, most recently transforming the iconic Maracana soccer stadium in Rio de Janiero to be powered by solar energy.