Quanta Power Generation, Inc., a subsidiary of Quanta Services Inc., today announced that it has been selected by GCL Solar Energy, Inc. to provide comprehensive engineering, procurement and construction for two photovoltaic (PV) facilities totaling approximately 70 MW near the city of Alpaugh in Tulare County, Calif.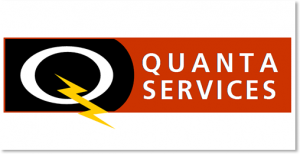 "Quanta is a leading EPC company providing turnkey EPC solar installations," said Shu Hua, executive president of GCL-Poly Energy Holdings Limited. "The Quanta team will play an important role in the development of one of the largest solar tracking facilities in the world."
Under the terms of the contract with SPS Alpaugh 50 LLC, a SPE subsidiary of GCL Solar Energy Inc., Quanta will provide comprehensive design, engineering, procurement and installation for all equipment required for the Alpaugh 50-MW project. Pre-construction activities began in February 2012 and the project is expected to be completed by the end of the year. The company signed a separate contract with Alpaugh North LLC, also a SPE subsidiary of GCL Solar Energy Inc., for the 20-MW Alpaugh North Project, which is anticipated to be completed in October 2012. Combined, the facilities will use approximately 324,000 solar tracking modules, which will be provided by GCL Solar Energy, and span more than 500 acres.
"These two solar facilities are expected to support the local economy through job creation and generation of clean, renewable power," said Jim O'Neil, president and chief executive officer of Quanta Services. "We are proud to be part of the team and to apply our expertise in engineering, procurement and construction to such an important project."