Administrators of renowned boarding school Blair Academy today announced the completion of a 253-kW solar electric system on its campus. The project — developed under a SurePath Solar power purchase agreement (PPA) from Tioga Energy, a leading provider of renewable energy services to commercial, government and non-profit organizations — will save the school approximately $16,500 in electricity costs during the first year of installation alone. PNC Energy Capital LLC, a leader in distributed solar generation finance, provided financing for the project.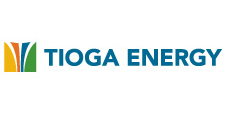 Encompassing a 435-acre campus, Blair Academy is home to more than 450 students from around the world. The electricity generated by the new rooftop solar project — which spans the school's recreational facilities and was installed by Pro-Tech Energy Solutions — will meet nearly 7 percent of the campus' electricity needs.
"The system we installed for Tioga Energy at Blair Academy will prevent the release of more than 95 tons of CO2 each year, which equates to approximately 205,000 vehicle miles not traveled," said John Drexinger, Principal for Pro-Tech Energy Solutions. "This is a win-win situation that helps both the school and the State of New Jersey meet its clean energy and sustainability goals."
Through the PPA with Tioga Energy, Blair Academy officials will purchase the electricity generated by the system for 20 years. Tioga, as owner of the system, will manage its operation during that time. The school will benefit from exceptionally low-cost solar electricity, made possible in part through Tioga's knowledge of the New Jersey solar renewable energy certificate (SREC) market and the company's swift movement to secure very favorable pricing during an auction held by the local utility.
"For many years, one of Blair Academy's core missions has been to promote environmental sustainability among our students and staff. We've demonstrated our success in a variety of manners, including a robust recycling program and a student-led movement to implement more efficient lighting," said James Frick, Assistant Headmaster for Finance and Operations at Blair Academy. "Our renewable energy initiative allowed us to raise the sustainability bar even higher. Thanks to Tioga Energy's expertise in navigating a rapidly shifting SREC market, we are able to benefit from solar power and at the same time significantly cut our cost for electricity."
"Being selected by such a highly respected college preparatory institution is a testament to Tioga's strength in supporting academic organizations looking to incorporate renewable power into their daily operations," said Paul Detering, CEO of Tioga Energy. "We are pleased to be able to help Blair Academy achieve its sustainability goals and cut down on their operating costs at the same time."