Miller Recycling has completed the installation of 1,200 solar panels in a roof-mounted array at their Mansfield, Mass., facility. The system will offset 90 percent of the facility's traditional energy needs, annually eliminating more than 500,000 lbs of carbon dioxide emissions.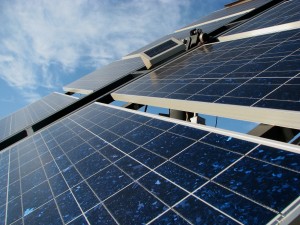 Miller Recycling began investigating the potential benefits of solar in early 2011. After careful study, which included research of both federal and state grants and incentives, the benefit of renewable energy credits, and a careful site assessment, it was determined that the company could derive a substantial benefit from such a system. "While the sustainability component of this project is important to us, the financials have to work in our favor as well," says Randy Miller, president of the company.
The next step was discussion with a number of installers. Energy Systems and Installation Inc. was chosen for its professional presentation and depth of knowledge with regard to not only systems in general but the federal and state programs. A site structure and electrical analysis began in November 2011.
Then began the commencement of material orders, which included modules, racking, an inverter, as well as the completion of design drawings, construction team site surveys, and permitting. The installation of racking and modules begin in mid-March, and proceeded for the next 60 days. The 1,200th panel was installed on May 14, and the system was wired and scheduled for testing shortly thereafter.
Mr. Miller states, "We would like to thank ESI for their assistance and professional installation. We look forward to realizing the many benefits this system will allow – and are proud to move forward with our focus on sustainability. We fully expect the system to generate up to 90 percent of Miller Recycling's total power requirements, and save approximately 20,000 gallons of oil on an annual basis."
The solar array will be connected to the grid and generating power within a few weeks. An additional feature of this system will be a live, real time Internet kiosk with a link on the company's web site – http://www.millerrecycling.com- as well as a live in-office display. This will be available to view by the general public, and will show real time production and environmental benefits of the system.