Pro Pel Plastech, a recycling solutions center in Massachusetts, has acquired a new roof mounted solar array that re-defines the meaning of "green" for the company. Dynamic Solar, a fully integrated solar developer, installed more than 1,000 modules at the Massachusetts factory. Now the organization is not only recycling post-consumer materials, but also utilizing clean energy for its processes.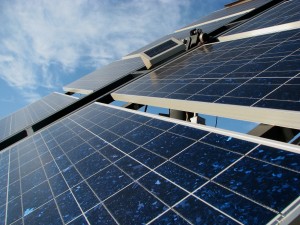 Pro Pel was the first solar project in Massachusetts to receive a Green Loan from Mass Development, an economic development organization that works with businesses, nonprofits, and local, state and federal officials. Mass Development awarded Pro Pel the loan in order to finance the construction of the solar project.
"Dynamic Solar's professionalism and high quality of workmanship was evident from the beginning of our solar project. By providing us a road map of the construction process, along with frequent updates, we were always clear on the project's progress. From start to finish, we were more than satisfied with the project," said Joe Nickerson, Vice President at Pro Pel.
Over its 25 year warranted life, the 257-kW system is expected to eliminate approximately 4,500 metric tons of CO2, which is equivalent to removing 875 cars from Massachusetts roads. The solar array will offset approximately 25 percent of the power that will be used by the plant for all of their various recycling processes.