Canadian Solar, ESA Renewables and Zep Solar Inc., today announced the successful completion of a 1.26-MW commercial rooftop solar project in New Bern, N.C., that provides clean, renewable solar energy to approximately 100 homes. This project utilizes Canadian Solar's Zep Compatible PV modules and Zep Solar's patented Zep System III mounting and grounding technology, and was built and will be maintained and operated by ESA Renewables.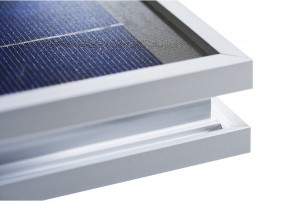 "The pairing of reliable and experienced solar partners such as Canadian Solar, ESA Renewables and Zep Solar will best serve the needs and solar initiatives of New Bern and its residents," said Jeffrey Burkett, President of ESA Renewables. "We look forward to realizing the benefits of such a comprehensive PV system while providing the citizens with cleaner energy."
Zep Solar's installation system along with Canadian Solar's high-performing PV modules and ESA's solid turnkey solutions helped bring significant cost savings to the project, which is one of the largest in eastern North Carolina's local utility territory, deploying 5,376 PV modules to cover 177,160 square feet of rooftop expanse.
"It is rewarding to see this project go live so quickly and bring solar to an underserved region in the United States," said Alan King, general manager of Canadian Solar USA. "We value our long-standing partnership with ESA Renewables and look forward to teaming with them and Zep Solar on future installations that will enable consumers to adopt clean renewable energy and save money through our high-performance modules and Zep Solar's turnkey, cost-efficient mounting and grounding technology."
"The success of Zep Solar's partnership with ESA and Canadian Solar on a project of this scale demonstrates the huge potential this product has to quickly gain significant market share," said Mike Miskovsky, CEO of Zep Solar. "Our mission at Zep Solar has been to reduce the cost of installing solar. We have done that successfully with our residential product and are now proving we can do it in the commercial space as well."
Zep Solar's full suite of mounting and grounding hardware, as well as other accessories, mate with the Zep Groove incorporated into Zep Compatible PV modules, reducing balance of system costs and decreasing installation time. Zep Solar already has more than 150 MW of business in the pipeline for the upcoming year and plans to continue working with its partners to establish the Zep Compatible platform as the 'USB of Solar.'